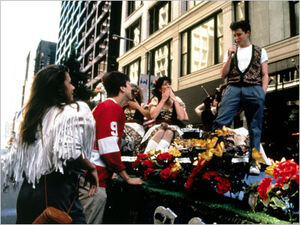 Welcome to the Ferris Bueller Wiki
Edit
This Wiki is about Ferris Bueller, and everything else in the Bueller world. He likes to be sick.
Bueller... Bueller... Bueller... Where's Buller?
Edit
There are certain characters in the Bueller world who don't have their pages on the wiki. Give them a page, because frankly, they deserve it.
Featured Ferris Bueller Music
Edit
The songs name is Twist and Shout, by the Beatles, it is featured in the movie when Ferris sneaks onto the float. The song in the movie is sung by, well, Ferris.
Featured Ferris Bueller Video
Edit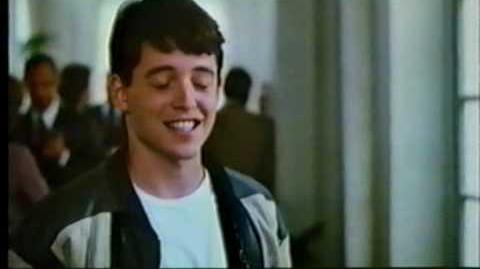 This is the theatrical trailer for the masterpiece Ferris Bueller's Day Off. Incase you didn't notice, this wiki is deciated to the film. The film stars Matthew Broderick as Ferris Bueller, this film pretty much made Matthew Broderick a star. It is directed by John Hughes who in 1985 directed the teen-comedy The Breakfast Club, and would go on to direct the family comedy Home Alone in 1990.
Ad blocker interference detected!
Wikia is a free-to-use site that makes money from advertising. We have a modified experience for viewers using ad blockers

Wikia is not accessible if you've made further modifications. Remove the custom ad blocker rule(s) and the page will load as expected.